Website Copywriting Services
FREE COPYWRITING PROPOSAL
WHAT I COVER IN MY
Website Copywriting Services
Clear, persuasive and relevant messaging is what rests at the heart of a good landing page. Be it a B2B or B2C sales page, I can write memorable, inviting copy that turns visitors into dream clients. 
Using a unique blend of expertise, I can write copy that both your clients and search engines will love.
Design is the silent ambassador of your brand, but the words printed on the page are just as powerful. I can craft impactful, elegant copy that complements the beautiful design of your brochure. Create a page-turner you can be proud of.
Craft engaging product descriptions that keep your shoppers scrolling, adding to baskets and tapping the check-out button. I help businesses create reader-friendly product descriptions that stand up and stand out.
You're more likely to earn your client's trust by becoming a credible source on the topics that matter to them. Whether you need in-depth How-to Guides or news updates, I can help you write fresh and insightful blog content that sets you apart.
First impressions last forever. Embarrassing typos and bad grammar can leave a smudge on your credibility that's hard to rub off. I can polish up the errors in your copy and edit it to improve its rhythm and style.
DISCOVER THE
Benefits of Hiring A Freelance Copywriter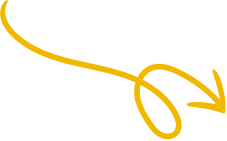 Avoid the costs of an in-house team
No overheads – you can save yourself a lot of hassle and (most importantly) money by hiring an experienced, productive freelance copywriter *cough* *cough* me
Reduce your expenses and allocate your funds to other things that require your attention.
Make your message easy to understand
You're an expert and you know all there is to know about your industry. That's great, but your audience might not understand all the technical speak and jargon that seem ordinary to you.
I can simplify the jargon; writing with clarity without reducing the depth and quality of your content.
Create engaging, SEO-friendly content
There's a lot more to SEO than stuffing keywords into your copy, title tags and meta descriptions. That's only the tip of the iceberg. SEO is about increasing the authority, relevancy and engagement of your content.
I can write SEO-friendly, elegant content that stays true to your brand voice.
Frequently-Asked-Questions about my copywriting services.
A copywriter uses words to help you get results. That's the short version.
The long version:
Copywriting is the art of writing to inform, persuade and sell. We copywriters use memorable, engaging copy to drive readers into action – whether that action is tapping the add-to-cart button or filling in a contact form.
Quality copywriting enhances your image and brand message.
Anyone can write words on a page; copywriting is all about finding the right words to get the right message across.
From the words printed on your brochures to your business' slogan, copywriters know how to write copy that captures and keeps the attention of your dream clients.
The short and sweet answer is it depends on a number of factors.
How quickly do you want the project completed? What is the size and complexity of the project? What information can you supply and how quickly can you supply it?  
Typically, I can complete shorter pieces within 1 to 7 hours, however, larger projects will require more in-depth research and interviews.
I always keep clients informed about my availability and estimated timescales. My goal is to work as swiftly as possible, but never at the expense of research and quality. Get in touch with me if you require urgent copy on a tight deadline.