So. You're looking for quality content without the commitment of a full-time hire?
Hiring a freelance writer might be the perfect fit for you.
But not so fast. Let's talk about the factors you should consider when hiring freelance writers.
Time flies. I hit my four year anniversary as an SEO copywriter/freelance writer in November 2023. 
It's been a long journey, but it's passed by like a bullet. Through these last four years, I've sharpened my conversion copy, ran dozens of SEO projects and sat on both sides of the interview table.
I wanted to share some hiring lessons from that experience – from both the successes and the epic fails.  
This guide is the result:
2,000 words. A complete, practical guide on what you need to know about hiring freelance writers.
In this article, we'll cover these topics:
Sourcing freelance writers
Setting up the application and vetting process
Choosing between bottom of the funnel and top of the funnel writers
Mistakes to avoid when hiring freelance writers
Let's get straight to it.
1/ Sourcing freelance writers yourself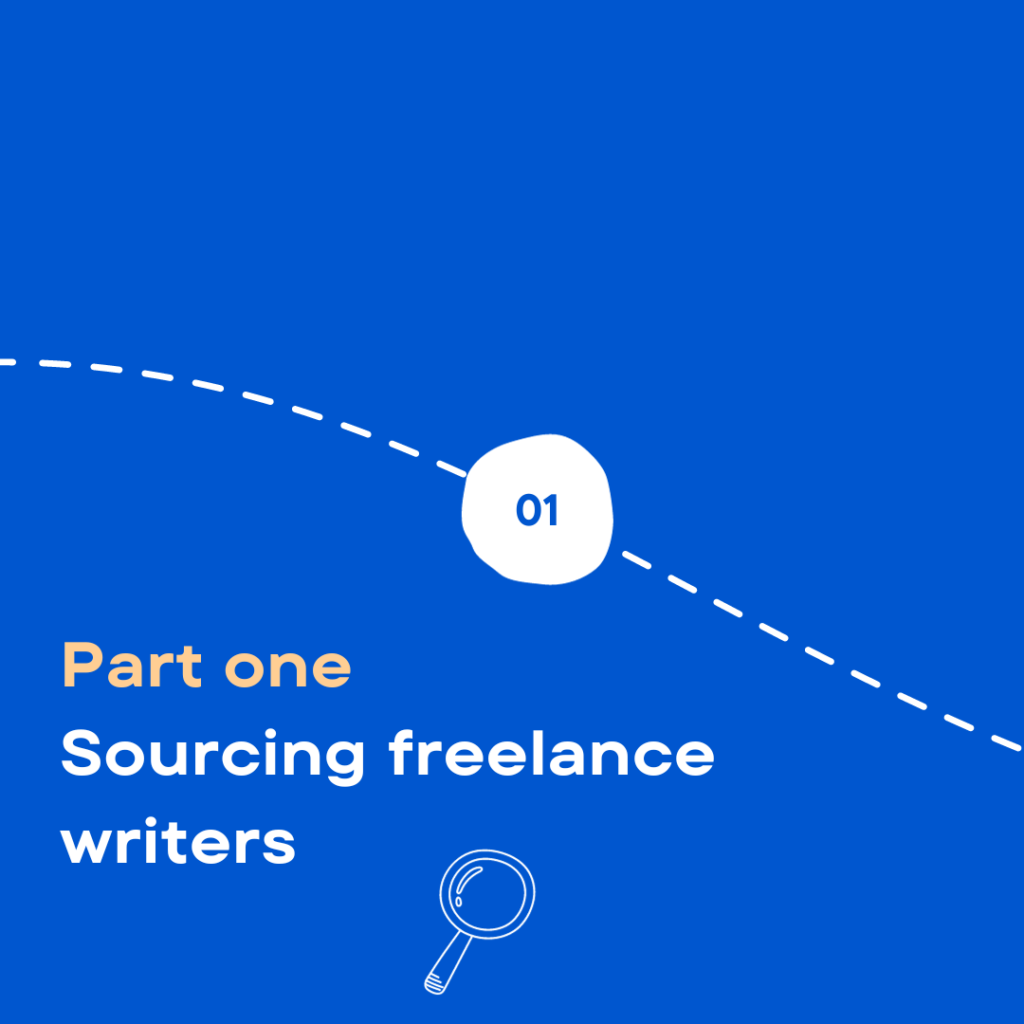 One good strategy for recruiting freelance writers is to tap into the recommendations of other freelance managers.
People in the industry are often open to share their favourite freelancers based on personal experiences.
If you have no industry connections, no problem. Use Google to find results for good freelance writers.
Simply follow these steps:
Use the search query site:linkedin.com/in/ followed by relevant keywords like writer, freelance or freelance writer.
The other keywords you use in your search query will depend on the industry you're in.
Play around with combos to cover all bases in your industry. For example, if you're looking for a freelance writer specialising in SaaS, try this search query site:linkedin.com/in/ freelance saas writer.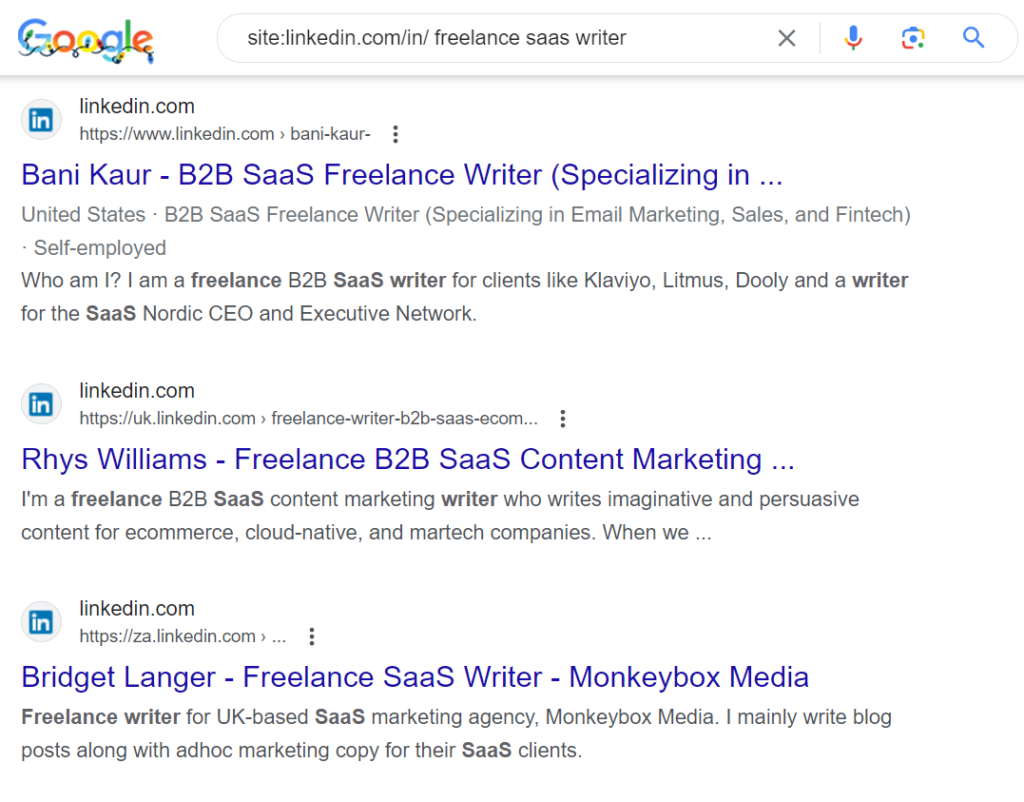 This method helps you uncover freelancers who might slip through the cracks of normal searches.
Once you spot a potential match, you've got two options: check out their personal website or connect with them on LinkedIn.
Find their personal website
Most freelance writers have a website showcasing their portfolio and contact info. 
Check if it's mentioned in their LinkedIn bio or do a quick Google search using their name and title.
If their contact info isn't available, drop them a message on LinkedIn.
No need for Premium InMail—simply click Connect > Add a note and write a brief, personalised message: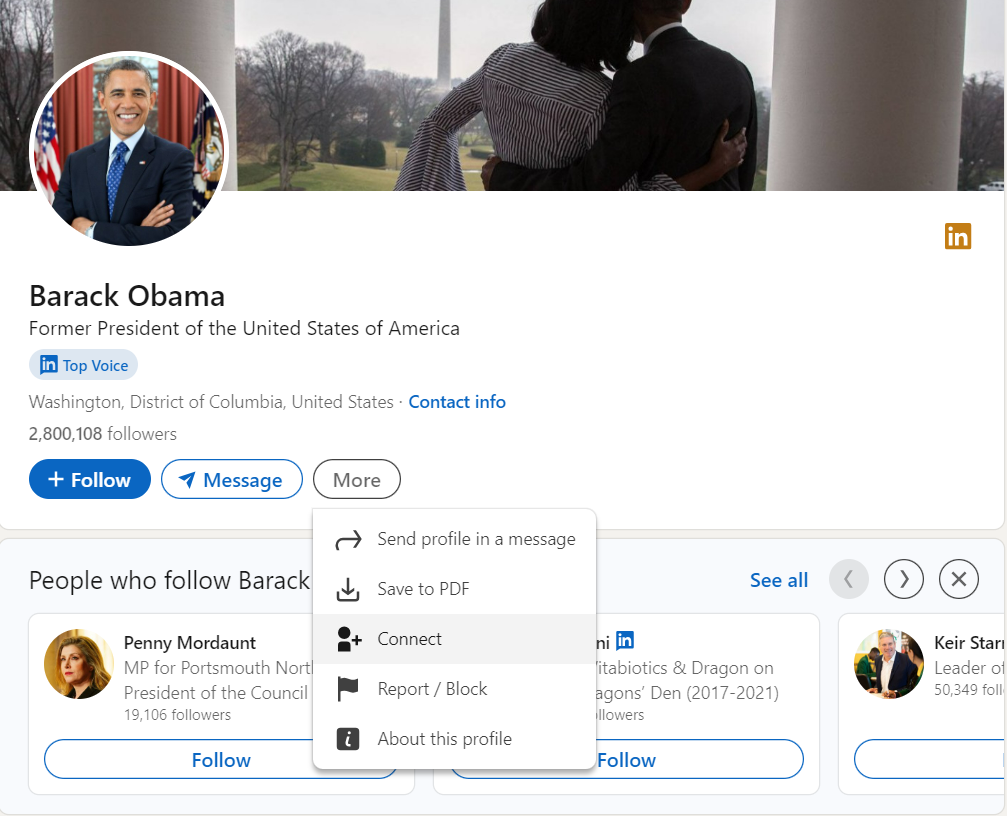 From then, you can invite the freelance writer for a quick interview to find out if it's a perfect fit. 
2/ Setting up the application process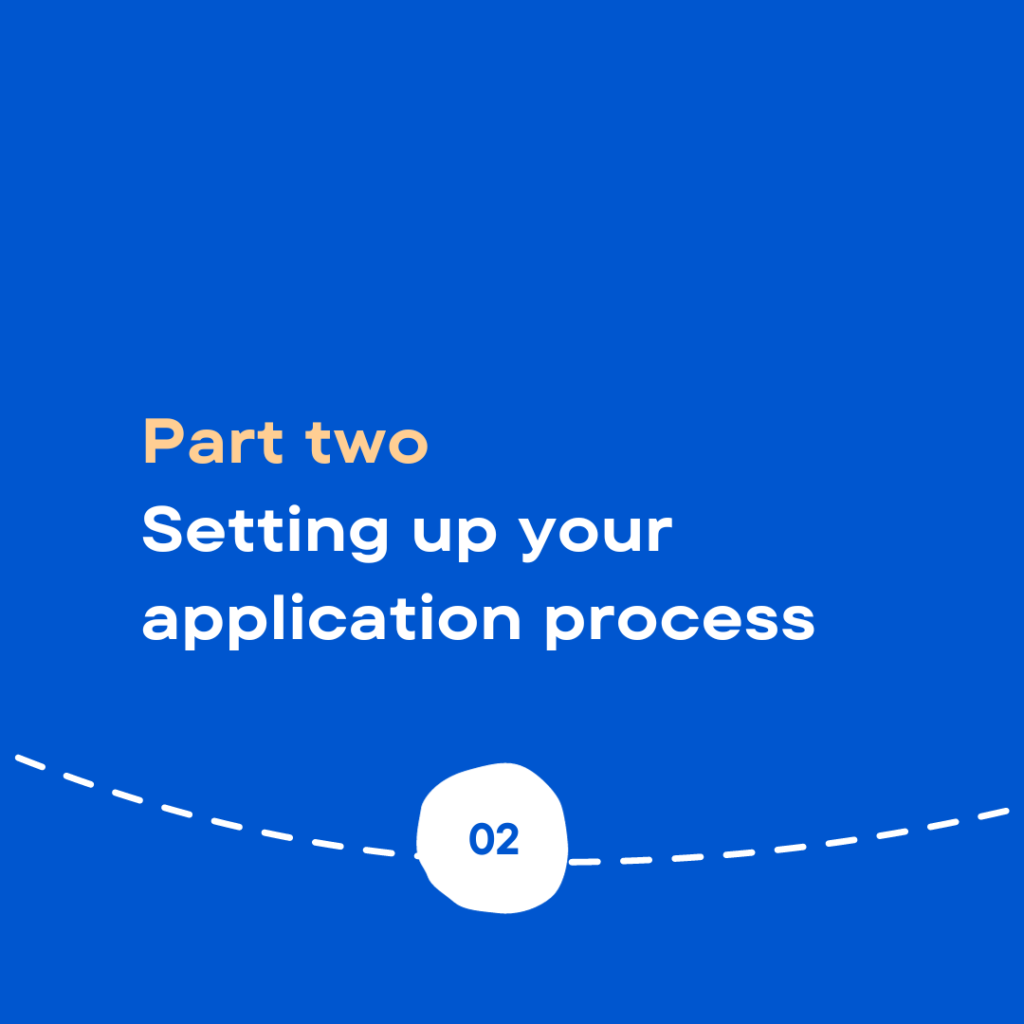 In the hiring game, companies often stick to a tired routine: post a job on LinkedIn, flaunt company perks like free office snacks, and wait for a barrage of resumes to flood the hiring manager's inbox.
This method won't work as easily when hiring freelance writers.
Freelance writing gigs tend to pull in a lot more applicants. The freedom, remote setup, and variety of projects make freelance writing positions a magnet for many writers.
Now, picture every freelance writer from your LinkedIn, Indeed, and Reed posting bombarding your hiring manager's inbox — it's a potential disaster in the making.
Sorting through hundreds, even thousands, of CVs and resumes won't be an easy task.
But there's a better alternative:
Skip the email hassle and speed up your freelance writing application process with Google Forms. 
It's a faster, more efficient way to sift through applicants through questions, so you can find the best fit swiftly.
Google Forms trump the traditional email route for a few reasons. 
Here's three:
Simple customisation 

– Easy-to-build and
customise, even for non-techies. You can edit your application as your needs
change. 
Centralised collection 

– All forms land in a single
dashboard for effortless review and tracking. No more digging through your inbox
for lost resumes.
Automates data collection 

– Google does all the heavy lifting, storing your submissions in a spreadsheet. Organising and analysing responses is a breeze.
Google Forms is a short and sweet way to assess your applicants.
At this stage, you just want to shortlist the promising candidates.
If your candidates survive this first round of testing, you can hand them a final writing assessment to test them a little more.
When evaluating applicants at the early stages, use a blend of both multiple-choice and short-answer questions.
Multiple choice questions will give you a quick overview of the applicants knowledge and expertise.
Short-answer questions gives you a good idea about how well the writer can explain their ideas in a clear, concise way.
Here's an example of a good freelance writer application form. Ahrefs use it when hiring freelance SEO writers for their blog.
3/ Choosing between bottom of the funnel and top of the funnel writers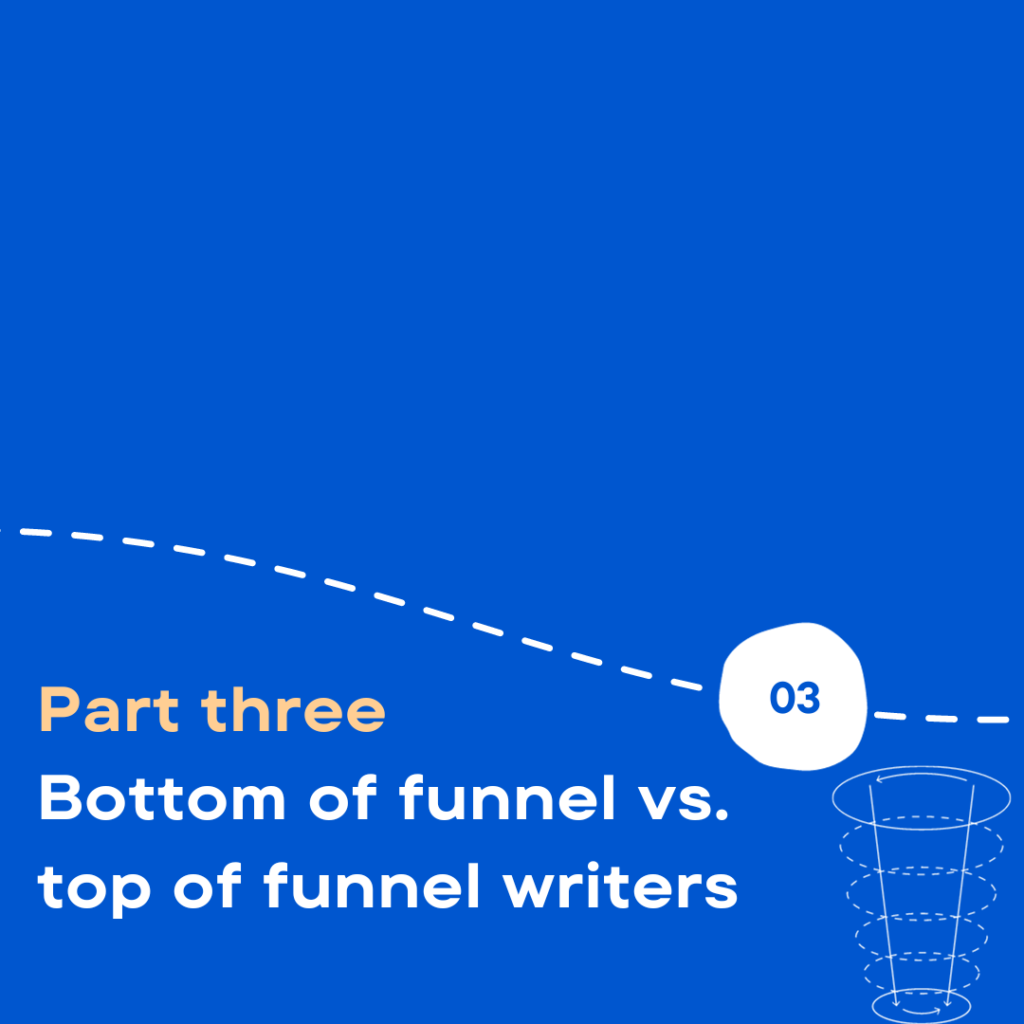 Hiring a freelance writer isn't just about finding a writer with a portfolio and good set of writing skills; it's about finding a writer who has what you're specifically looking for.
Portfolios don't always show that.
This is particularly the case if you're dealing with a writer that doesn't have extensive experience in your niche or industry.
A SaaS brand selling a no-code contact form builder will demand different expertise than a DTC brand selling soap bars.
Both jobs require great copy.
But they demand different set of skills. Nail down a writer who's already got those skills, and you're halfway to victory.
You can generally split writers into two categories: bottom of the funnel and top of the funnel writers.
Let's look at both types of writers:
Bottom of the funnel writers
Think of bottom-of-the-funnel writers as the writers who handle product-focused content, like SEO pieces targeting keywords with high-buying intent – for e.g. keywords like "project management software" or "notion alternatives."
When searching for a bottom of the funnel freelance writer, look out for one who can dive into product features with crystal clear precision.
We're after someone who can lay out the difference between products, tie that into your value proposition and present all of that info persuasively.
That's the sweet spot we're looking for.
Now a bottom of the funnel writer isn't your typical writer.
They don't write up the type of journalism pieces you'd see on New Yorker and HuffPost essays meant for laughs and deep thoughts.
Their speciality is laser-sharp, focused writing that addresses specific questions or pain points of a very specific audience: your company's target customers. And speaking of laser-sharp, your blog topics need to be as closely tied to your product or service as possible—right at the bottom of the funnel.
Now, for you, it might be a different ballgame.
Maybe you're after top of the funnel pieces or thought leadership content.
That's perfectly fine – different needs, different criteria.
Picture the marketing funnel as an inverted pyramid.
At the bottom, customers are ready to buy. The top of the funnel is the stage where you're trying to reach as many people as possible.
This is where the top of the funnel (TOFU) content and writers come into play.
Let's talk a little more about TOFU content.
Top of the funnel writers
TOFU content is all about creating a connection with your audience.
Forget the sales pitch—it's all about sparking interest and introducing your brand or product in a friendly, approachable manner.
They might create blog posts that address common questions or challenges in their industry, shareable social media content that sparks conversations, or even entertaining videos that showcase the personality of the brand.
The goal is to make a memorable first impression and nudge the audience to take the next step in the marketing journey.
Here's an example of content TOFU freelance writers could write about:
"10 Trends Shaping [Industry] in 2023"
"The Ultimate Guide to [Relevant Topic] for Beginners"
"Understanding the Basics of [Key Concept] in [Industry]"
"A Step-by-Step Handbook for [Common Challenge]"
A simple way to think about it is this:
With bottom of the funnel writing, conversions take precedence over brand awareness and reach.
With top of the funnel writing, brand awareness and reach takes precedence over conversions.
Choose a bottom of the funnel writer when you need someone to create content that drives conversions and persuades customers to make a purchase. Call for a top of the funnel writer if your goal is to build awareness and attract a broader audience through engaging content.
In my SEO copywriting guide, I talk about why it's better to write bottom of funnel content first and how to do it.
4/ Mistakes to avoid when hiring freelance writers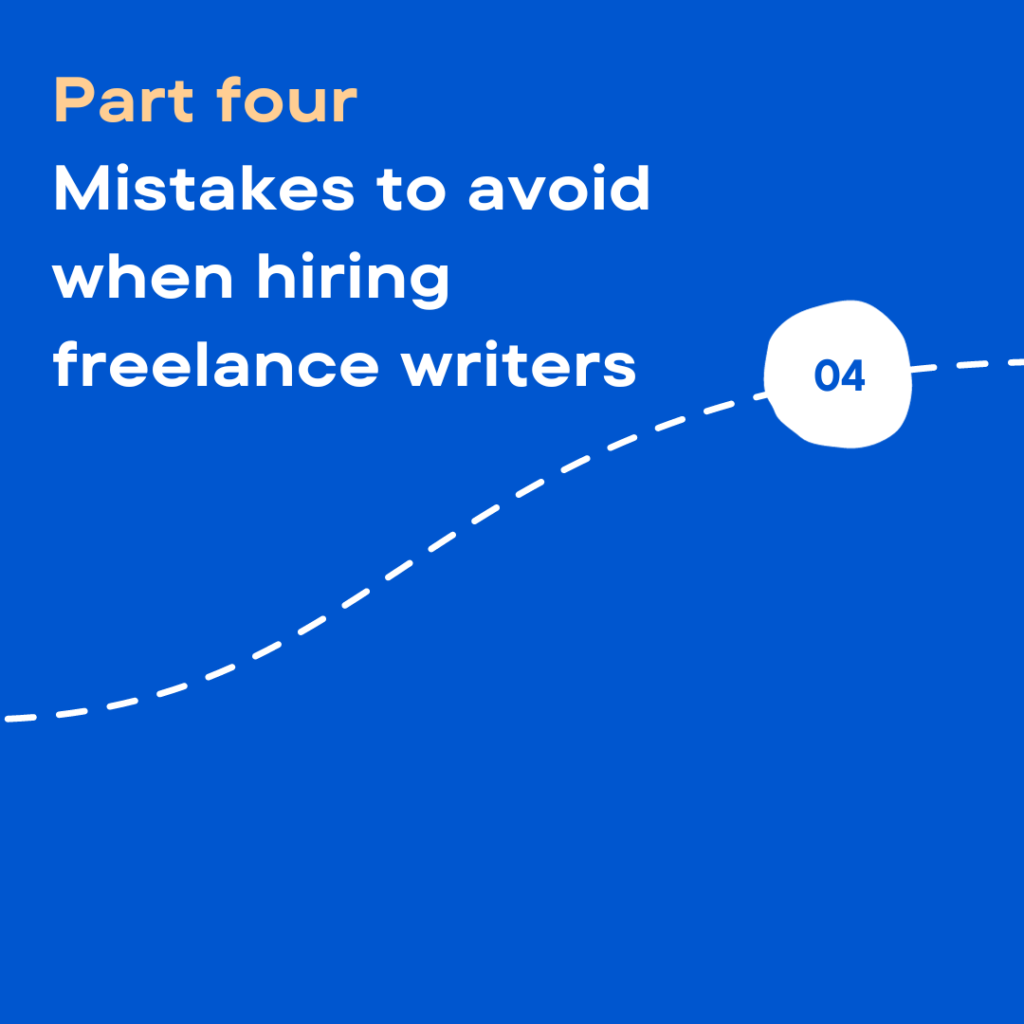 Not being transparent with budget
This applies to both salaried and freelance gigs—no one likes time wasted. 
Don't drag candidates through an extensive application process only for a pay mismatch. Respect their time and they'll return the favour.
Look into industry rates. Figure out the ballpark pay range for the expertise you're after. 
If you want to be flexible, at least give a rough pay estimate. It helps your freelance writing applicants decide if they're a fit. 
You get what you pay for. 
Competitive day rates and project fees will attract more seasoned freelancers—your pool of applicants gets a significant upgrade.
If you're a business looking for freelance copywriting services, get in touch for more info about pricing.
Expecting writers to be product experts
You might be setting the bar too high if you expect external writers to understand the intricate details of your company's product and messaging.
Of course, industry experience is invaluable and you should search for that in any freelance writer you hire.
But here's the thing:
Industry experience doesn't equal specific knowledge of a brand.
Your team are the one who hold the key to your product or service expertise.
The nuances, unique selling points, the jargon – it's all embedded in the minds of your in-house experts, from the Sales and Product teams to the founders.
This internal knowledge is irreplaceable.
Relying on writers to be "domain experts" based solely on industry experience is a setup for disappointment.
So, what should you do instead?
Create a structured process that allows freelance writers to tap into your company's wealth of expertise.
For example, interviews with subject matter experts can bridge the gap of knowledge, ensuring that the content your writers produce aligns with your brand and product positioning.
This deeper understanding will help your freelance writers create better, more precise content – whether that's copy for your landing pages or a bottom-of-the-funnel article discussing your product's features.