I provide B2C copywriting services tailored to meet the unique needs of small and large businesses. I create engaging, persuasive content that resonates and drives results. Whether you need product descriptions, website copy, or email campaigns, I will help you communicate your brand's message effectively.
FREE COPYWRITING PROPOSAL
Your ideas deserve the right words.
My B2C copywriting services are tailored to resonate with your target audience, capturing their attention and driving them to take action. From catchy headlines to persuasive calls-to-action, we know how to craft words that sell. Trust our team of expert copywriters to deliver results for your business.
DISCOVER THE
Benefits of Hiring A B2C Copywriter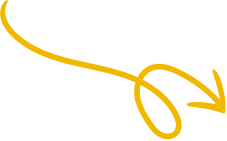 Grab attention with persuasive website copy
Your website is the face of your business, and the words you use can make or break a sale. 
I can craft compelling, persuasive copy that captures attention and drives conversions. With thorough proofing and editing, we ensure your message is clear, concise, and impactful.
Rank higher with optimised content
In today's digital landscape, getting noticed by search engines is crucial.
My SEO copywriting services will help your business climb the ranks and attract more organic traffic. With our outreach strategies, we'll also ensure that your content reaches the right audience.
Create engaging, SEO-friendly content
Captivate your audience and drive conversions with our expertly crafted blog posts and landing pages.
I know how to create compelling content that captures attention, builds trust, and drives action. Let us help you engage your audience and achieve your business goals.
I work with established brands, creative agencies, small businesses and solopreneurs to help them tell their stories.
Frequently-Asked-Questions about my copywriting services.
A copywriter uses words to help you get results. That's the short version.
The long version:
Copywriting is the art of writing to inform, persuade and sell. We copywriters use memorable, engaging copy to drive readers into action – whether that action is tapping the add-to-cart button or filling in a contact form.
Quality copywriting enhances your image and brand message.
Anyone can write words on a page; copywriting is all about finding the right words to get the right message across.
From the words printed on your brochures to your business' slogan, copywriters know how to write copy that captures and keeps the attention of your dream clients.
The short and sweet answer is it depends on a number of factors.
How quickly do you want the project completed? What is the size and complexity of the project? What information can you supply and how quickly can you supply it?  
Typically, I can complete shorter pieces within 1 to 7 hours, however, larger projects will require more in-depth research and interviews.
I always keep clients informed about my availability and estimated timescales. My goal is to work as swiftly as possible, but never at the expense of research and quality. Get in touch with me if you require urgent copy on a tight deadline.